For the first time in Wirtualna Polska Holding's history, revenues from e-commerce companies in the online segment equalized the revenues of WP Media SA. Wirtualna Polska Holding's total sales revenue in the online and TV segments increased year-on-year by one third to PLN 157 million. Q1 2019 also brought a record-breaking increase in WP's profit, which reached PLN 14.3 million.
– As we expected, revenues from e-commerce companies acquired over the past 5 years are already higher than the revenues from media operations. In the profitability category, however, the media are still dominant in our holding – says Jacek Świderski, CEO of Wirtualna Polska Holding S.A.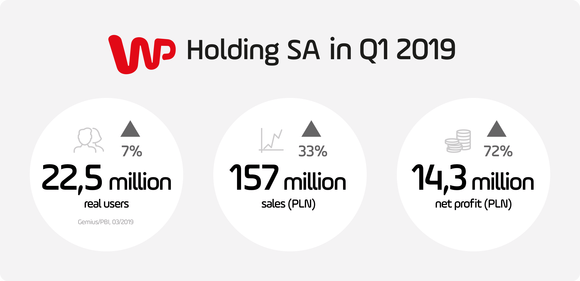 The table below presents the highlights of the financial results for the first quarter of 2019 and 2018.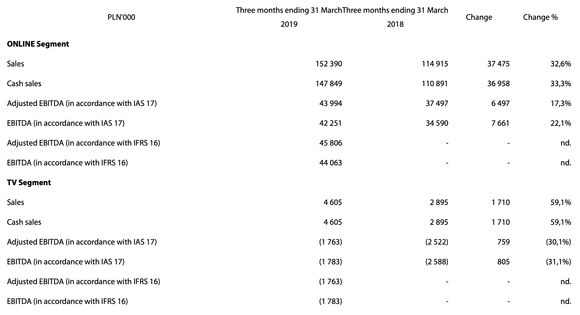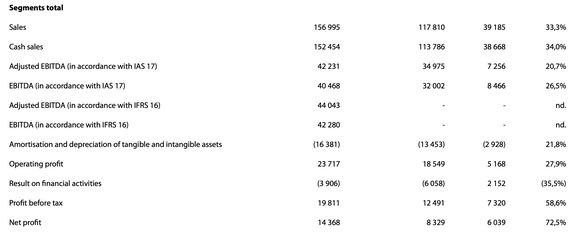 WP is the first publisher in Poland to introduce the DAI (Dynamic Ad Insertion) technology involving replacing advertising blocks in traditional television with online video advertising. DAI has been successfully introduced in the WP Pilot service, for the time being in the "Telewizja WP" channel. The technology allows for expansion of the reach, especially among young users, and better personalization of commercials.
– Thanks to DAI more effective advertising campaigns can be executed. We are ready to implement this technology in further channels in the WP Pilot service, provided the regulator allows it. The so-called "addressable TV" is becoming a standard in the West. We want to contribute to its development in Poland – adds Jacek Świderski, CEO of Wirtualna Polska Holding S.A.
Wirtualna Polska is a media and e-commerce holding group. It owns the WP horizontal portal and it also operates specialized topical websites such as money.pl, WP SportoweFakty and WP abcZdrowie. In the e-commerce sector, WP operates in the area of travel (among others wakacje.pl, nocowanie.pl, e-holiday.pl), fashion (domodi.pl and allani.pl), interior design (homebook.pl), house design (extradom.pl), financial services (totalmoney.pl) and the automotive sector (superauto24.com). According to a Gemius/PBI survey, more than 22.5 million Poles used WP's internet products in March 2019.