The consolidated sales revenues of the Wirtualna Polska Group in H1 2023 exceeded PLN 670 million. That is nearly 40% above the result posted in the corresponding period of the year before. Adjusted EBITDA increased by 6.5% to over PLN 176 million. The Company's continued earnings growth is largely driven by acquisitions.
Acquisitions have enabled Grupa WP to maintain record revenue growth since the beginning of 2023. Total revenues in the first half of the year exceeded PLN 670 million and were nearly PLN 360 million in the second quarter alone. Revenue growth was almost 40% in the first half of the year and 35% in the second quarter. Adjusted EBITDA for the first half of the year increased by 6.5% to PLN 176 million, of which PLN 100 million was EBITDA for the second quarter, up by nearly 8%.
"The solid performance we are presenting today is due to acquisitions made in previous years. Both in tourism and in subscriptions. The most important thing about the acquisitions is the new talent that has joined our holding. Compared to last year, we have increased our headcount by almost 800 people, up to the total of over 3,000 talented employees. This is what we are most excited about because there is nothing more valuable in the industries in which we operate. This is our strength," says Jacek Świderski, CEO of Wirtualna Polska Holding S.A.
In July 2023, WP Holding finalized the acquisition of the remaining shares in Audioteka S.A. for almost PLN 75 million. In 2022, Grupa WP spent more than PLN 580 million on acquisitions. In addition to the stake in Audioteka S.A., it paid EUR 83 million to acquire the Szallas Group, which operates the largest national travel websites enabling accommodation bookings in Hungary, the Czech Republic, Romania, Poland and Croatia. Grupa WP acquired 100% stake in Benchmark.pl, one of the leading Polish web portals dedicated to computers, new technologies, video games and electronic devices, and in Mediapop, owner of several web portals. Grupa WP also acquired a stake in Selsey, one of Poland's leading online stores in the "home and garden" category and in Patronite, Poland's largest service connecting creators and patrons.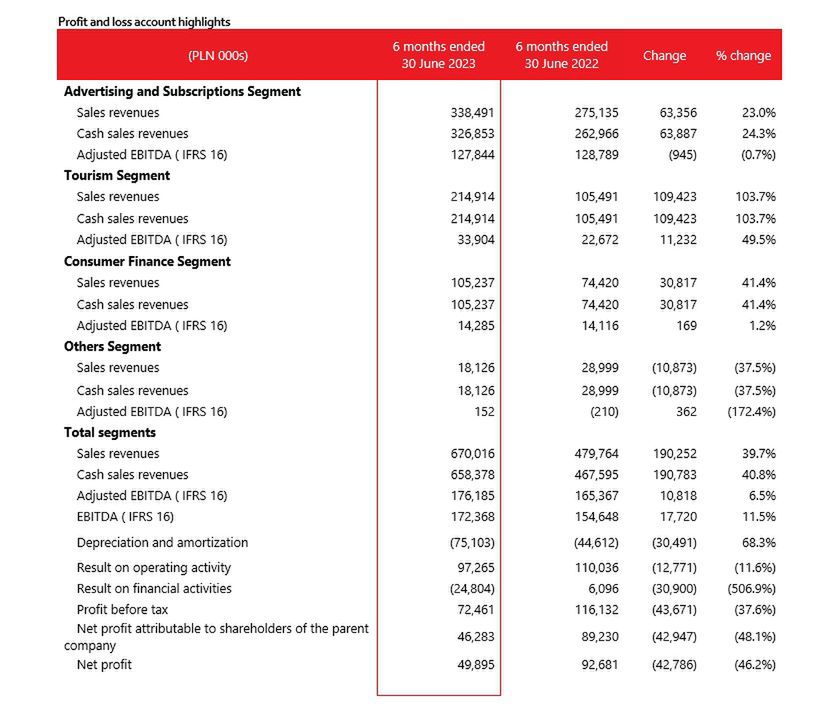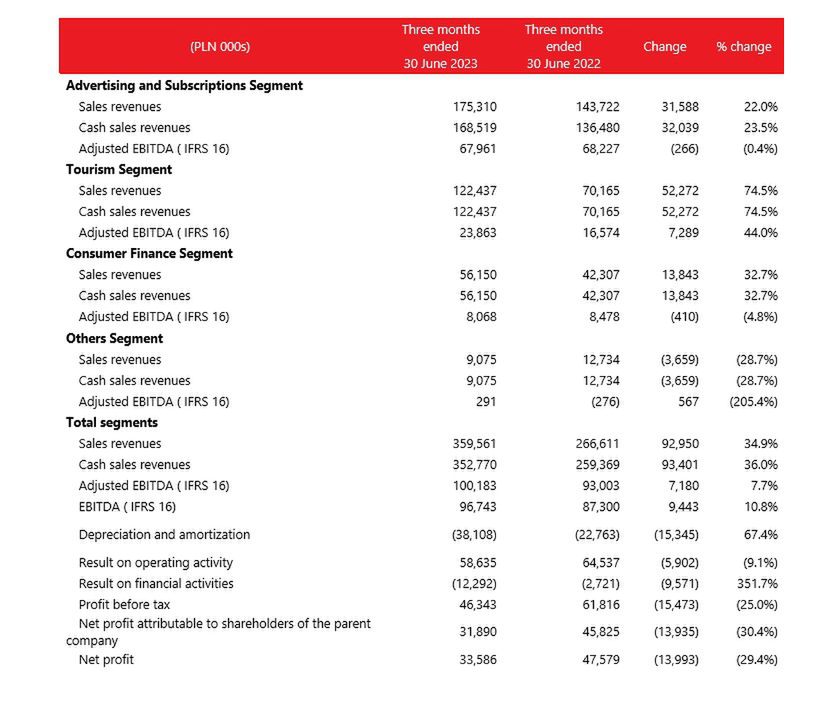 In 2023, the number of advertisers using the WP Ads tool has been growing dynamically. The tool is now active for 1000 Wirtualna Polska clients. WP Ads allows advertisers to independently manage advertising campaigns on the space of WP and other publishers in the WPartner network. WP Ads offers settlement for actual sales made by the client in retargeting campaigns, while in the CPC model it offers mailing and prospecting display campaigns. WP Ads also offers display campaigns in the CPC and vCPM model and native advertising in the CPC model. After registering and funding the account at ads.wp.pl, you can upload materials and set ads broadcasting parameters.