Wirtualna Polska Holding S.A. recorded a net profit of almost PLN 55 million in Q3 2021. This represents an increase of over 106% compared to the third quarter of last year. EBITDA profit in the same period increased by more than 50%, to nearly PLN 85 million.
Wirtualna Polska Holding S.A.'s total sales revenues in the online and TV segments amounted to PLN 225 million in Q3 2021, and closed at PLN 622 million after three quarters. This represents year-over-year increases of 47% and 50%, respectively. The results, in both media and e-commerce, were driven, among other factors, by market growth and the loosening of the restrictions related to Covid-19.
The revenues of Wakacje.pl, the holding's largest company in the e-commerce business, were significantly higher than in 2020 and close to Q3 2019 results. The revenue growth in the media business has remained well above the overall market for many months.
– We are happy that this year's investments in the editorial team have brought effects so quickly and that after only 8 months Wirtualna Polska has reached the position of the most often quoted medium in Poland. In the area of advertising sales, the results were boosted by, among others, the development of the WPartner advertising network, which is growing dynamically and, after three quarters, has already provided its member sites with nearly one million zlotys a month of advertising demand from Polish and foreign e-commerce companies. This is thanks to, among others, ADS.WP.PL, a tool for the independent operation of advertising campaigns with settlements based on actual sales, which is already used by 50 clients – says Jacek Świderski, CEO of Wirtualna Polska Holding S.A.
One of the most modern advertising tools on the market is WP Ads. It is a platform that allows them to independently plan and manage their advertising campaigns and mailings. It bypasses middlemen and ensures settlements based on actual sales (ROAS). After less than 3 months, more than 50 WP business partners from the following industries already use the platform: clothing and footwear, home and garden, electronics and media, sports, and health and beauty.
At the same time, the company is developing WPartner. It is a SSP (Supply-Side Platform), which allows other publishers to effectively monetize their own advertising space. This is possible thanks to a unique, proprietary technology based on the programmatic model. The solution enables publishers to select the optimal offer in real time, without having to integrate systems with multiple business partners. Thanks to WPartner publishers can broadcast ads from various sources (media houses, direct clients, regional clients, programmatic advertising) in one place, while maintaining the most effective campaign settlement model for them.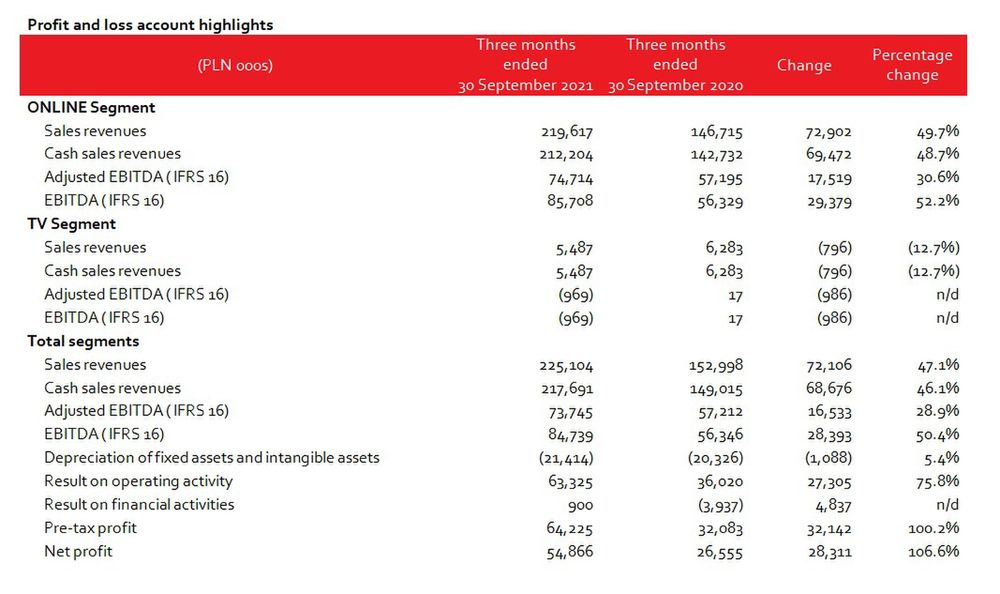 Wirtualna Polska is a technological holding group involved in media, advertising and e-commerce business.
It owns the WP Home Page and operates specialized topical websites such as money.pl, WP SportoweFakty and autocentrum.pl. In the e-commerce sector, WP operates in the areas of leisure travel (including wakacje.pl, nocowanie.pl, eholiday.pl), fashion (domodi.pl and allani.pl), interior design (homebook.pl), house design (extradom.pl), financial services (totalmoney.pl) and automotive (superauto.pl). According to a Gemius/PBI survey, more than 21 million Poles used WP's internet products in October 2021.