Terrestrial WP Television generated a record-breaking share in the commercial group (SHR) of 0.68% in October. The Company is also preparing to introduce a new standard for advertising settlements.

Consolidated cash revenues from the sale of all of the Company's services grew by 14.3% to PLN 305 million. In the online segment EBITDA increased by over 17% to over PLN 100 million. EBITDA in all segments reached nearly PLN 90 million.
The table below presents the main line items of the statement of financial result of the Wirtualna Polska Holding S.A. Group for the 3 quarters of 2017 and 2016.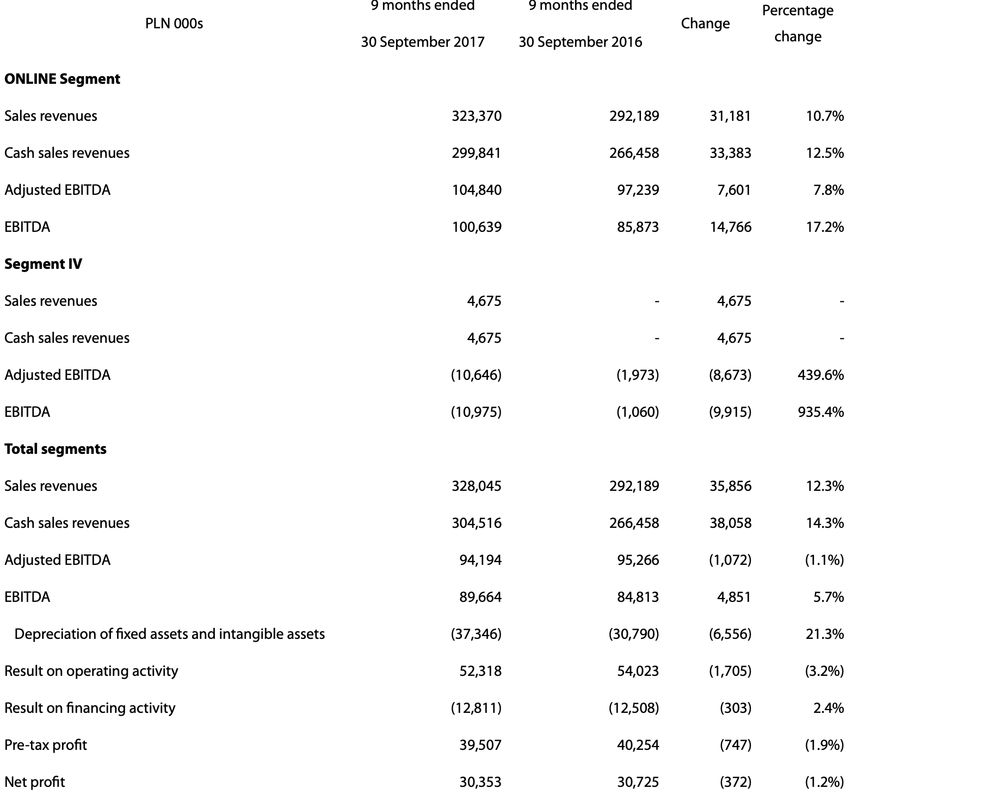 WP Television records still improving viewing rates. Among the stations available at the MUX8 digital terrestrial television the station ranked second in October, despite the lowest technical reach.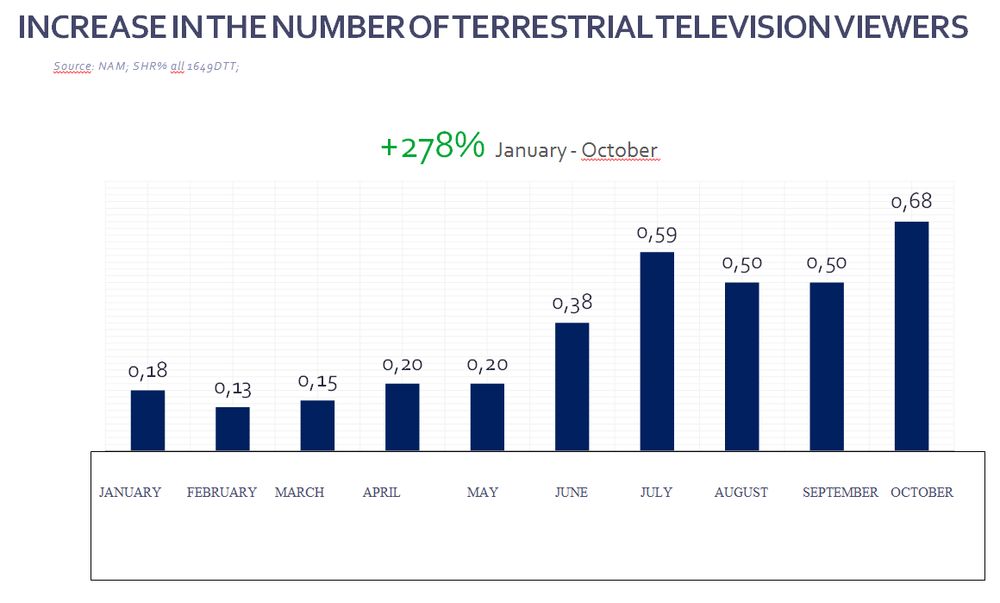 In the online segment Wirtualna Polska has been working for many months on high viewability advertising formats. As of 2018 it will introduce, as a standard, advertising campaign settlements using the vCPM model (instead of the traditional CPM model). Customers will pay only for visible advertisements.
As of 2018 we will make settlements with our clients only for the banner advertisements on our sites which were actually seen by our users. We are pioneers in the Polish market although this is a global trend – says Jacek Świderski, President of the Wirtualna Polska Holding S.A. Management Board.
IAB (Internet Industry Employers Association) recognizes advertisements as visible when at least half of the graphic creation remains in the visible area of the browser for at least 1 second.
About the WP Group
The Group is the owner of a horizontal portal, leader of the Polish Internet market – Wirtualna Polska. It comprises numerous specialist vertical portals offering different topics, among others broadly understood entertainment (Pudelek, WP Gwiazdy and Teleshow), health, parenting and lifestyle (WP abcZdrowie, WP Parenting, WP Kobieta and Kafeteria), business (WP money), sport (WP SportoweFakty) or technologies (WP Tech). They are visited daily by 5.7 million users*. It also operates the o2 portal, terrestrial WP Television channel and Internet radio stations – OpenFM and PolskaStacja. The Group develops its business on the quickly growing e-commerce market - it is the owner of Domodi and Allani (fashion), Homebook (home and interior design), Wakacje.pl, Nocowanie.pl and eHoliday (travel) and Money.pl, TotalMoney.pl, Finansowysupermarket.pl (financial services).
*Gemius/PBI study, average daily data, September 2017
Contact for the media:
Michał Siegieda, WP's spokesman, michal.siegieda@grupawp.pl, phone (+48) 607446890